LASER TLC SITES
Anne Arundel County, Maryland
Larimer County, Colorado
Chippewa Cree Tribe of the Rocky Boy's Reservation
Scotts Valley Band of Pomo Indians
Yurok Tribe
Kentucky
North Carolina
North Dakota
Pennsylvania
Washington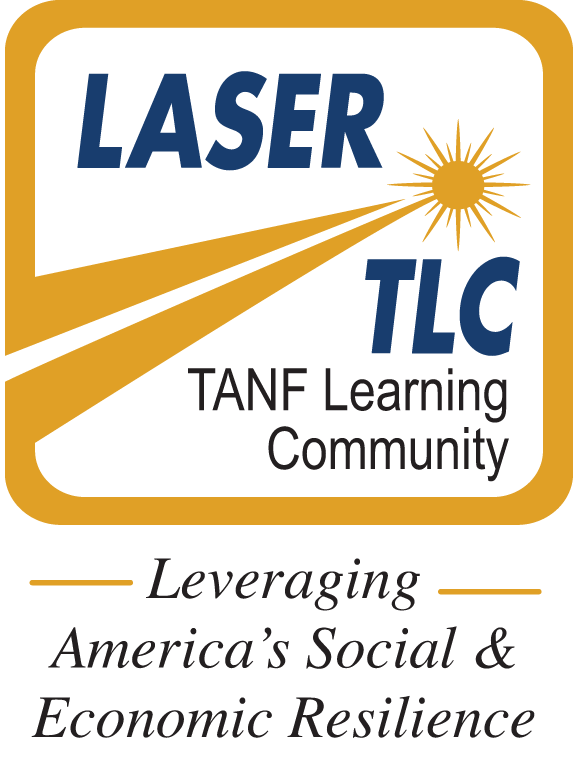 The Leveraging America's Social and Economic Resilience TANF Learning Community (LASER TLC) initiative builds upon the legacy of policy academies and learning communities, which OFA has conducted over the past two decades. It is grounded in the principles of knowledge building, peer learning, and team building. The LASER TLC provides technical assistance (TA) and support to state, county, and tribal Temporary Assistance for Needy Families (TANF) programs in addressing the challenge of human services delivery in the wake of the COVID-19 pandemic. The overarching theme— Reimagining TANF Programs to Support Family Economic Independence and Mobility in a Post-COVID World—includes three key focus areas: New Economic Realities; Evolving and Responsive Systems; and Building a Post-Pandemic Workforce. Each participating TANF agency considered this overarching theme and these focus areas as they designed their initiatives.
COLLECTIVE TA SESSIONS
The LASER TLC is an intensive TA initiative that partners with the selected 10 LASER site teams, individually and collectively, to help move their change agendas forward, improve their service delivery systems, and ultimately advance equitable outcomes for the families they serve. Over the last 17 months, a team led by BLH Technologies in partnership with Mathematica supported the 10 site teams with dedicated coaches as they used the LI2 framework to formulate their innovation and change agenda and strategize how to implement their action plans.
The BLH Team developed a series of collective TA events, including a Tribal Affinity Group, that featured national thought leaders and varied practice models. Each session included an opportunity for the LASER TLC sites to meet in cross-team sessions to discuss challenges and ask questions of presenters.
This Digital Resource Portfolio reflects the information shared at the collective TA events by BLH Technologies, Mathematica, and various other speakers. Many of these documents were used by the coaches during their work with site teams. The Portfolio includes a brief introduction of each topic, why it is important, and how to effectively use these resources as sites work to advance their change agendas.